---
Two Organisations Working to Combat GBV Just Got Huge Donations!
Written by CCFM on May 20, 2022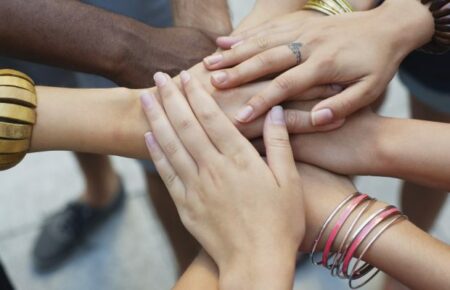 Source : Two Organisations Working to Combat GBV Just Got Huge Donations! (goodthingsguy.com)
Eastern Cape, South Africa (19 May 2022) – As the excitement builds for the SPAR Women's Challenge events – starting with next weekend's Grand Prix Series race in Gqeberha – there is an overarching feeling that it is about more than just running.
This emerged at the launch of the 10km Grand Prix Series event at the St George's Park cricket stadium last month, when recognition was given to the beneficiaries for their community work.
The charities are United Through Sport and On Eagles' Wings, which are both involved in the fight against gender-based violence (GBV), albeit on different platforms.
In celebrating the moment when SPAR Eastern Cape donated R50 000 to each organisation, sponsorships and events manager Alan Stapleton outlined the rationale behind the beneficiaries they chose.
"How wonderful to have such special people here with us tonight," he said. "You don't know just how much work goes into the fight against GBV.

"There is so much secrecy around this scourge, and so much hurt, and these people do an amazing amount of work to help out communities."
Stapleton said there were two different thrusts this year because it was necessary to work at ground level where GBV was happening as well as raise people up and create awareness of the problem.
"Hence, we have the situation of two different beneficiaries, one which raises awareness through educational and sporting programmes and the second for being at the coalface and helping those who are in trouble in real time.

"I want to say to our beneficiaries tonight, we know that there is much work to be done, but we believe that the little bit of difference you are making does result in a huge change to peoples' lives."
---