---
Angel Network Kick Off Winter Comfort Pack Campaign to Help Vulnerable
Written by CCFM on April 6, 2022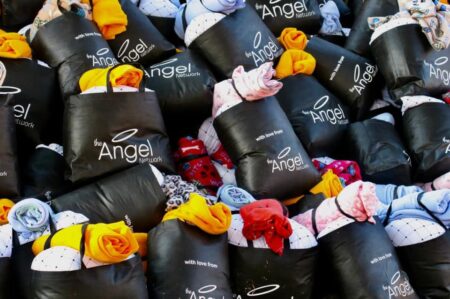 The Angel Network has launched its annual campaign to provide winter care packs to ensure people living outdoors have some form of comfort and warmth.
Source : https://www.goodthingsguy.com/lifestyle/angel-network-kick-off-winter-comfort-pack-campaign-to-help-vulnerable/
Johannesburg, South Africa (05 April 2022) – There is a chill in the air some days that is cooler than any of us really care for, and it means that winter is coming, maybe not tomorrow, but soon! With that comes the realisation that there are many people out there who will need to suffer through the long cold nights with little protection.
The Angel Network has launched its annual winter campaign to provide warm care packs to homeless people within their regions. The care pack is designed to be compact, while giving warmth to the person who needs it.
Each care pack contains a sleeping bag, pillow, blanket and warm meal (usually in the form of soup packets). Each pack needs only a small donation of R360.00, and it will last the recipient an entire winter season and beyond.
"It's that time of year where many of us get cosy under our electric blankets or warm ourselves with hot water bottles and thermal underwear. Sadly, for hundreds of thousands of people, the approach of winter is terrifying when home is a park bench or a piece of cardboard on the pavement.

Please help us provide some comfort to so many so that they too can feel cosy, warm and remembered during the coming cold months."
This year the Angel Network aims to collect enough to hand out 1000 care packs to those in need. If you would like to support the Angel Network in this warming initiative, you can find all the details below.
The Angel Network
FNB 6272 6312 391
Ref cosy comfort pack
OR
http://www.walletdoc.com/pay/angel
Ref: cosy comfort pack
---