---
South African Michelin Chef Jan Offers Full Internship to Hopeful Local Chef
Written by CCFM on June 3, 2022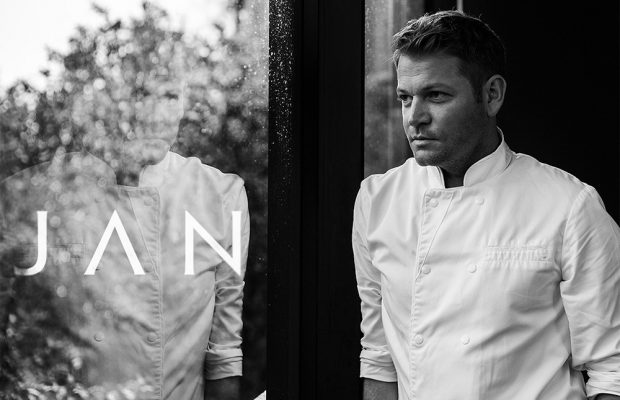 Source : SA Michelin Chef Jan Offers Full Internship to Hopeful Local Chef (goodthingsguy.com)
South Africa's culinary scene is growing rapidly as more people take an interest in cooking and eating good food; SA Michelin Star Chef Jan Hendrick is making one hopeful chef's dream, a reality!
Johannesburg, South Africa (02 June 2022) – South Africa's first Michelin-star chef, published author, artist, and passionate photographer, Jan Hendrik van der Westhuizen, just made a big dream come true for one hopeful chef.
Simphiwe "Sims" Kubeka, the 4th place contestant from the most recent season of Masterchef South Africa, has been crowdfunding to make his dream of being a chef a reality. He hoped to raise R850,000 to use towards getting a formal education in cooking, with his biggest hurdle getting a chance to study at a culinary school in France like all the greatest chefs.
The dream started for Sims while working as a software developer. He took that desire to cook, and when auditions for Masterchef South Africa opened, he jumped at the opportunity. Sims made the cut and won over the hearts of South Africans with his likeable personality, genuine kindness towards others and passion for success.
Putting it all on show, Sims baked and cooked his way to the final week before being outcooked by fellow contestants. He left the kitchen in 4th place. The competition ignited a drive in Sims, and he became determined to follow his dream of becoming a chef. Launching the crowdfund was his first step toward the big dream.
"Throughout the show, I pushed myself to my limits and gave my absolute best at every challenge. I really felt like the underdog coming into the competition because most of the other contestants had experience in the industry in one way or another and I was in awe of the skill that stood around me. I decided to not let that hold me back and use the opportunity to learn from everyone around me. I spent every night studying recipes and every waking moment coming up with dishes and concepts to try out in the kitchen. Although I learned so much during the process, it was clear to me that I needed more training and if I wanted to pursue this as my career, I would need to go back to school. "
---