---
McCain Recalls Green Beans and Stir Fry After Glass Fragments Were Found in Some Bags
Written by CCFM on March 16, 2022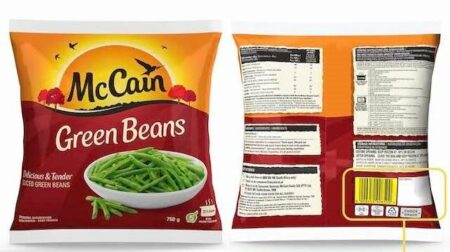 Source ; McCain recalls green beans and stir fry after glass fragments were found in some bags (capetownetc.com)
McCain South Africa confirmed on Tuesday,15 March that it is recalling two of its products after glass fragments were reportedly found in some bags.
According to the frozen food company, they have ascertained the source of the material, confirming it to be small glass fragments originating from a light fitting that has affected a limited batch of products only.
"Consumer safety is our top priority, and as such, McCain South Africa is currently conducting a voluntary public product recall, nationwide.
"This follows reports that fragments of foreign material had been detected in specific bags of frozen sliced green beans and stir fry," McCain said.
The beans and stir fry mix were reportedly all manufactured between July and October 2021, and all are labelled with a best-before date in 2023, as per Business Insider.
McCain further indicated that stringent measures have also now been put in place to address the situation and a formal block has also been issued across their cold chain and relevant networks, as all potentially impacted stock, has been removed from retail shelves.
Meanwhile, retailers and foodservice customers have been formally notified of the current return procedures in place. However, consumers who are unsure of where to find the barcode or how to return the product can make contact with the Customer Services team via email: [email protected] or call 0800 006498.
---